Our first-born is a mellow cat. Even as a little kid, Zander helped us notice and take in what most humans pass by. Children nudge parents to adjust and adapt. Zander helped me bring my pulse down and let go of my feverish pace.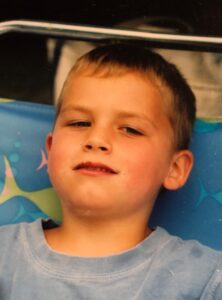 As a toddler, Zander made us all slow down to have lengthy conversations about something like a big, juicy tomato in the garden, long past our departure time for Music class. We had discussions about specific trees, garbage frozen in the ice or a cloud he saw while we waited in the Northern Lights Gymnastics parking lot before class. He loved Music and Gymnastics, but he found interesting things everywhere. I learned early to balance between my tendency to hustle him along (which could cause him to put on the brakes) and his need to take it all in and discuss.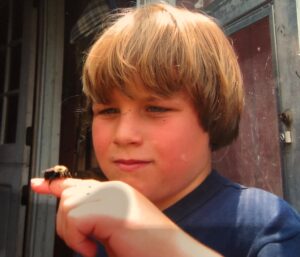 As a baby, Zander wore a pensive expression when he pondered big or small concepts– and everything in between. He didn't (doesn't!) always look you in the eye when you speak with him, and some people wrongly feel dissed. Even now that he is almost twenty-three years old, I am thrown off when his eventual responses indicate that he fully listened and retained what I said, even if it seems otherwise. The dude is sharp as a tack and mellow as all get-out.
As an adult, he uses a significant amount of brain space generating puns and considering obscure moments in history, accompanied by questions about specific conflicts that even his dad the History major cannot answer. When he was only three, his faraway look provoked an unsettling concern for me. Based on his drifty vibe alone, I worried that future Zander's car would be searched if the police pulled him over. Setting that thought aside, I got back to the business of enjoying our wee lad and the peaceful way he moved through the world, including times he drops anchor and stops the flow for a whole group.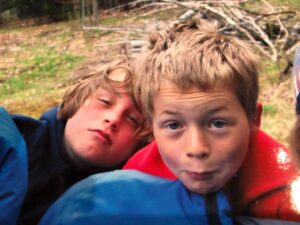 When Zander was about four, we were celebrating Christmas at Bruce's mom's house in East Barnard, VT. It was a perfect afternoon for sledding, brisk and snowy. The adults and kids trekked across the fields to the ultimate sledding hill. Everyone was having a ball zooming down the hill and walking back up, watching the next cousin, parent, auntie, uncle or Oma herself whiz by with glee. Zander had just gone down, and the next person in line was waiting for him to move to the side of the landing. He was sitting next to his sled but still in the way of the next sledder. We chatted as the line grew, patiently waiting for him to move. When the whole gang gathered at the top of the hill shivering in the cold, Zander still hadn't moved.
Uncle Charlie, our brother-in-law, yelled down, "Hey Zander, are you okay?"
Pause. "Yes."
"Are you going to move out of the way so someone else can go?"
Silence.
Charlie: "Would you please move to the side so someone else can sled down?"
Silence.
Me: "Hey Fella, what are you doing?"
As if in slow motion, Zander turned his head up to us and said,
"IIIIIII'm…looking..at my sleeed." And he was.
You might assume that he was trying to get negative attention or testing if he could get a rise. He may have been tired or feeling lazy, but the fella was actually pensively looking at his sled. The adults in the group knew this was one of Zander's defining features, and we all just busted out laughing.
"I'm looking at my sled."  has become our family phrase to acknowledge any situation when Zander or any of us moves at our own pace when others would prefer a little chop-chop. Zander is a gift to us all, reminding us to take time to look at our sled and trust that we will get there eventually.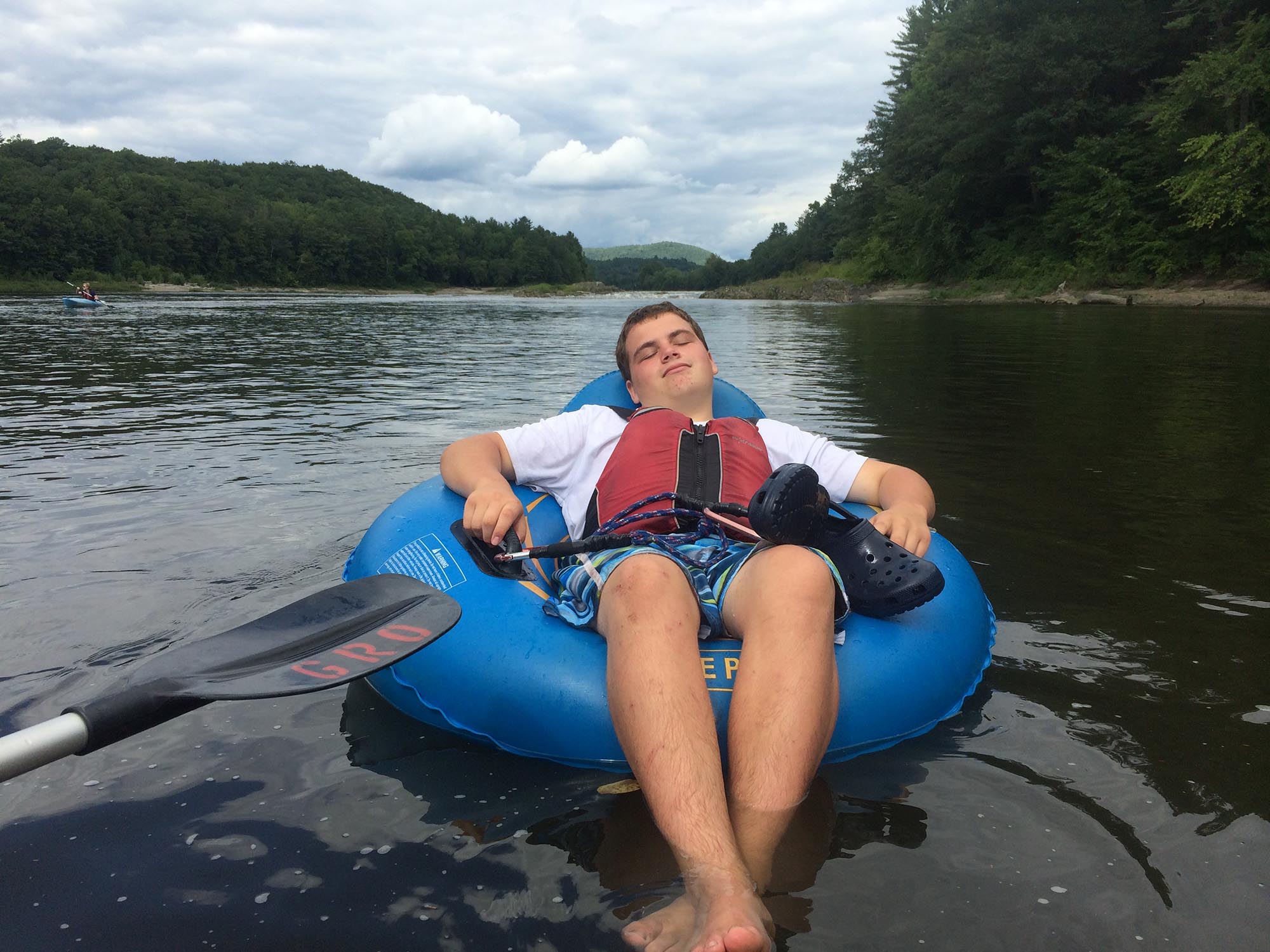 Special thanks to Nicola Smith for her keen eye in editing.