"There's never a dull moment when Cindy tells a story. I'm with her from start to finish. She makes me laugh hard with her tone, facial expressions, perspective, relatable anecdotes and willingness to talk about topics that often feel unspeakable. I honestly could sit and listen to Cindy tell stories ALL day. Life feels brighter, less lonely, and more manageable when she is up on stage making us laugh about something that otherwise feels heavy and hard. She is brilliant!"
– Caitlin Gomes, Visual Storyteller
Welcome!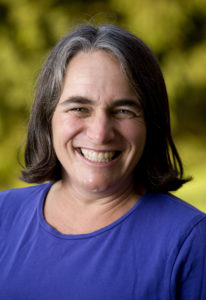 Cindy Pierce is a leading social sexuality educator and comic storyteller who has been performing her one-woman comedic show and providing educational programs around healthy sexual behavior and choices since 2004.
"[Cindy's] approach is exactly right: educating kids about what they're really seeing in the media so they can be more discerning in their consumption, while encouraging involvement in healthy social relationships that are not technology-dependent." — Peggy Orenstein, author of Girls and Sex: Navigating the New Landscape