Speaking at High Schools
"Cindy really struck the kids with the notion of social courage and what that means. She filled up their 'real deal' knowledge bank and armed them with the information that is necessary to put them in the driver seat and buckle their seatbelt." – Brooke Muggia, Director of ProjectME
Topics
Consent, Engaged Bystanders and Social Courage – Staying safe, helping others stay safe, being respectful of others and making healthy choices require communication – preferably in-person, direct conversation.
» show more
But for teens, whose communication is often largely through social media, direct conversation can be challenging, and often requires Social Courage. Social Courage is something we assume develops naturally over time. In reality, building Social Courage requires practice as well as observing others who demonstrate it. It is unrealistic to expect young people to call out one another for sexual assault or harassment if they have never called anyone out for something much less egregious, such as being mean or littering.
Most people struggle when faced with the need or desire to contradict peers, assert personal boundaries, or call others for being disrespectful. Building Social Courage requires getting into awkward situations and learning that you can survive them. In addition to Social Courage, the ability to read social cues is crucial to understanding how to give and ask for consent. Social Courage, giving and asking for consent, and being an engaged bystander all require practicing and cultivating resilience to endure awkward moments.
» show less
Social Media – Cindy blends research and storytelling to help students recognize how the avoidance of face-to-face conversations affects their social development. Social media and texting enable avoidance of potential shame, rejection and awkwardness, therefore making it more difficult to develop social comfort and healthy personal connections.
» show more
Ideally, we hope to inspire teens to self-regulate their use of devices. More than ever teens are at the mercy of their Smartphones, and Cindy encourages them to consider the benefits of being device-free for stretches of time each day. Young people with more face-to-face connections experience less loneliness, depression and anxiety. The research makes it clear that we all need to be more mindful of how we use phones and more selective about when to engage with our phones. Studies confirm that our brain activity calms down significantly when our phones are off and out of sight.
Even when a phone is off but in sight, our brains remain active and distracted by the potential interactions and notifications. There is always an app that calls users to engage or check for reactions to posts. Young people have become dependent on frequent feedback and validation. The need to feel relevant is at the core of social media's hold on people of all ages. Communication skills, including the ability to read social cues are an important part of healthy connections with others.
» show less
Healthy Relationships – Many young people mask their confusion about relationships and sex and rely on the Internet to answer their questions. Hookup culture has become normalized and even glorified through cultural messaging and peer pressure on social media.
» show more
Young people regularly express their concern about the challenges of social and sexual anxiety and the pressure to conform, and confusion about what norms are appropriate. Cindy finds that to an overwhelming extent, teens experience direct and indirect pressure from peers to hook up. Cindy challenges students to reconsider their perceived expectations about hooking up.
Whether students are sexually engaged or are not ready, Cindy's perspective will encourage them to make healthy choices moving forward. Her talk will cover healthy relationships, including the significance of communication and consent in making healthy relationship choices, the emotional ramifications of the hookup culture, and peer pressures and social media. She also explores how modern media have skewed our perception of what is "normal," in terms of body image, sexual expectations and gender stereotypes, and how to confront those misconceptions.
» show less
The College Talk (Seniors) – This talk is designed to inform high school seniors about what they can expect from college life to increase the likelihood of a smooth, safe transition. First-year college students who are aware of common pressures and stressors tend to have an easier time navigating life in a new community away from home. A normalized hookup culture exists on most college campuses. The social contract of drinking and hooking up is a perceived rite of passage and adds another layer of stress on students. 
» show more
College students continue to tell Cindy that the hype of hookup culture is what they wish they had understood, and knew how to deal with, when they arrived on campus. Other challenges include academic pressure, mental health issues and isolation. Despite being surrounded by people, many students report feeling isolated. Cindy addresses how using social media – which is, on the surface, a connector – enables people to avoid awkwardness and mask social anxiety, thereby missing the opportunity to develop deeper, more authentic relationships. Which leads to further feelings of isolation.
Cindy emphasizes the importance of meeting people and making friends outside of social media, as well as how to make sure new friends are a positive in a student's life.
» show less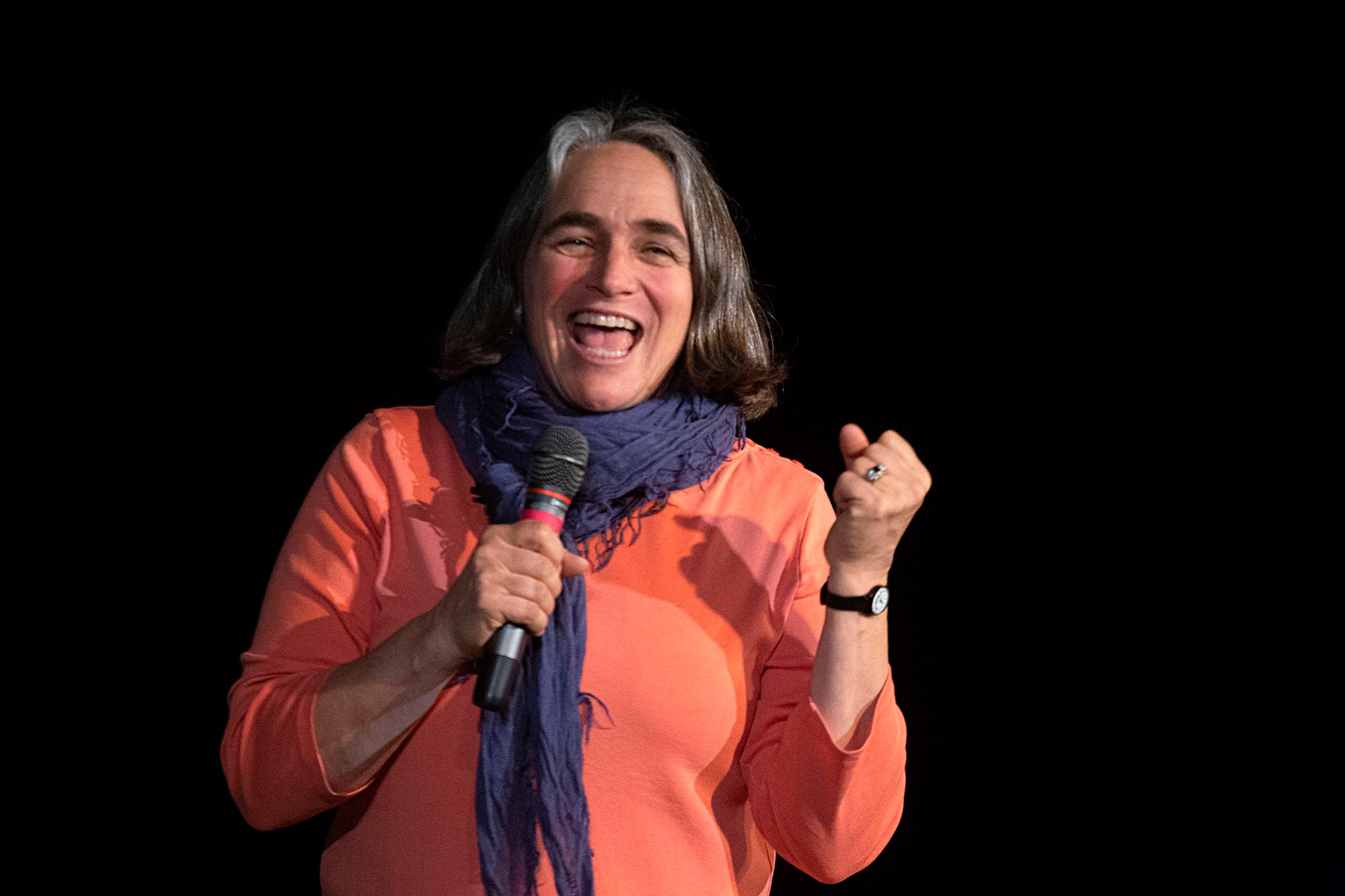 In the Media
Follow this link to read the article 'Let's Talk About It' in the Telluride Daily Planet in Telluride, Colo.
Cindy is interviewed on the Laid Bare with Anonymous X podcast about "Toxic Masculinity" and how parents can help their boys survive in today's culture:
Follow this link to hear Cindy on the Honey Pot by Rose podcast talk about the repercussions of pornography on today's youth and how the ways in which we teach, enjoy, and think about sex have been forever altered as a result of porn.
Cindy speaks with Peter O'Dowd about the date-gone-wrong allegations against comedian Aziz Ansari on the WBUR program Here & Now:
Cindy spoke with Vermont Public Radio about her work with college students on campuses across the country:
Cindy is interviewed on Here and Now about porn, consent and communication with college freshmen:
Recent Speaking Engagements
Avon Old Farms
Beaver Country Day School
Belmont Hill School
Berkshire Academy
Blair Academy
Brewster Academy
Brooks School
Burke Mountain Academy
Campbell Hall School
Cate School
Cheshire Academy
Choate School
Crested Butte
Deerfield Academy
Doane Stuart School
Dublin School
Empower Lacrosse
Foreman School
Gould Academy
Green Mountain Valley School
Hathaway Brown Upper School
Hawkin School
Hebron Academy
Hotchkiss School
Kimball Union Academy
Laurel School
Lawrence Academy
Lawrenceville School
Loomis Chaffee School
Middlesex School
Milton Academy
Moses Brown
Mount Greylock High School
New Hampton School
Northfield Mount Herman
Project ME
Oakwood School
Peddie School
Piedmont High School
Polytechnic School
Proctor Academy
Rivendell High School
Salisbury School
Scarborough High School, ME
St. Mark's School
Tabor Academy
Thacher School.
The Hill School
The Mountain School
The Webb School
Thetford OWL Program
Thetford Academy
Tilton School
Trinity-Pawling School
University School
Viewpoint School
Walnut Hill School
Westminster School
Williston-Northampton School
Worcester Academy
Wyoming Seminary
Testimonials
"It was absolutely fantastic meeting you here at Walnut Hill. Your teachings really struck a chord. Thank you for sharing your mind and heart with all of us, as it has truly made a lasting impression on not only myself, but the community at large." – Victoria Soucy, Senior at Walnut Hill School
"Thank you so much for taking the time to speak to us. I was extremely grateful that you addressed topics that are often avoided. Your humor helped make the conversations be more comfortable." – High school student, 2019
"I think it is refreshing and captivating to have an adult be so straightforward and talk to us for real." – High school student, 2019
"I loved your speech yesterday. I really appreciated your consideration of the LGBTQ+ community, and it meant the world to me. Thank you." – High school student, 2019
Cindy participated in a Campus Outreach Services webinar in Fall 2019 for for school leaders and parents as part of the COS for hundreds of schools throughout the US and around the world.
Books
"In Sex, College, & Social Media, Cindy Pierce provides the essential facts high school and college-age kids need in order to have happier, healthier sexual lives. Her approach is exactly right: educating kids about what they're really seeing in the media so they can be more discerning in their consumption, while encouraging involvement in healthy social relationships that are not technology-dependent." – Peggy Orenstein, author of Girls and Sex: Navigating the New Landscape
Sexploitation: Helping Kids Develop Healthy Sexuality in a Porn-Driven World
Download a free excerpt of Sexploitation: Helping Kids Develop Healthy Sexuality in a Porn-Driven World.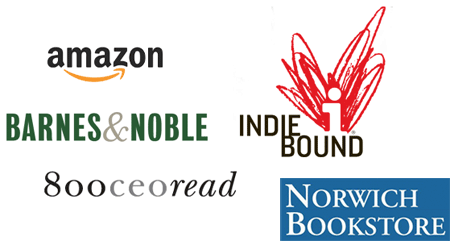 As surprising as it may be to parents, young people today are immersed in porn culture everywhere they look. Through Internet porn, gaming, social media, and advertising, kids today have a much broader view of social and sexual possibilities, which makes it difficult for them to establish appropriate expectations or to feel adequate in their own sexuality.
Even more important, no one is talking to kids directly about the problem. Parents tend to convince themselves that their children are immune to cultural influences, wait until it comes up, or hope schools and pediatricians will address the issues. Educators and doctors may be able to start the conversation but it is fundamentally a parent's job to provide information about sex and relationships early and often to help young people find their way through their social and sexual lives. Delaying the necessary but awkward conversations with their kids leaves them vulnerable. The media, marketers, and porn and gaming industries are eager to step in anywhere parents choose to hold back.
Sexploitation exposes the truth to parents, kids, educators, and the medical profession about the seen and unseen influences affecting children, inspiring parents to take the role as the primary sexuality educator. With more information, parents will gain conviction to discuss and develop values, expectations, boundaries, and rules with their kids. Kids who enter their teens with accurate information and truths stand a better chance of developing an "inner compass" when it comes to sex and relationships, which sets them up for a healthy adulthood.
In her comic and straightforward style, Pierce brings together the latest research with anecdotal stories shared with her by high school and college students in the thick of it. Above all else, her goal is to get people to develop more comfort around those difficult conversations so that kids gain more confidence and courage about drawing boundaries based on their own values not those put upon them.
♦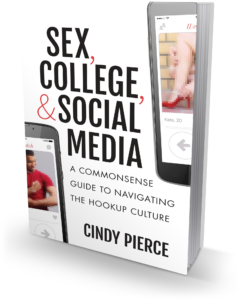 Sex, College and Social Media: A Commonsense Guide to Navigating the Hookup Culture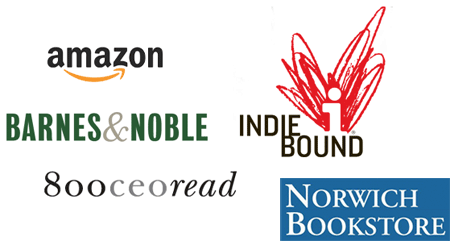 Sex in college has never been simple. And with modern technology, rising rates of sexual assault and STIs, and an ambiguous hookup culture, it is now ever more complex. Sex, College and Social Media: A Commonsense Guide to Navigating the Hookup Culture is a compassionate, funny, and well-researched primer for the modern college student. You'll find information about: how communication makes sex better; ways that porn and the media warp sexual expectations; healthy relationships; STIs and contraception; alcohol and drugs; respectful terminology for all things LGBTQ; expectations for consent; and sexual assault on campus. Sex, College and Social Media provides trustworthy answers for pressing questions about the college social scene, preparing entering freshmen for their new environment and offering supportive guidance through senior year and beyond.
"Like an anthropologist, Cindy Pierce is studying a culture that is forming where social media and adolescence collide.Today's teens are at the center of a perfect storm of coincidence: hormones raging, insecurity and social unease rampant, and no fully developed sense of self or confidence yet in sight. The Internet and social media magnify these struggles, blaring them like a megaphone into the public space. Right in front of us and yet out of sight, where no one can really grasp their magnitude, these changes are affecting the younger generation, many of whom are powerless to resist its clarion call because they lack the tools, insight and confidence to do so. Pierce's insights are substantiated, spot-on and invaluable to any parent, teacher or coach trying to navigate this new terrain." – Parent of three teenagers