Sexuality Education Essays
"In Sex, College & Social Media, Cindy Pierce provides the essential facts high school and college-age kids need in order to have happier, healthier sexual lives. Her approach is exactly right: educating kids about what they're really seeing in the media so they can be more discerning in their consumption, while encouraging involvement in healthy social relationships that are not technology-dependent." – Peggy Orenstein, author of Girls and Sex: Navigating the New Landscape
Speaking at Colleges
Topics
Consent, the Role of a Bystander, and Social Courage – Safe, healthy and satisfying sexual experiences depend on our willingness to communicate openly with a partner. The ability to read social cues is crucial in both giving and understanding consent and helping peers make healthy choices.
» show more
Relying on social media to facilitate communication can interfere in developing these important social skills. In this talk, Cindy uses examples and humor to help students understand how and when to consent, and to act as an engaged bystander. With directness and humor, she explains the concept of social courage, and why we need to practice it day to day if we ever hope to intervene when a peer is in danger of committing sexual assault or being targeted by a perpetrator.
» show less
The Myth of Hookup Culture and the Party Scene – When asked what advice incoming college students most need, the first and most common answer from older students is to address the unspoken social contract of drinking and a normalized hookup culture. Other common issues include academic pressure, mental health and isolation. Alcohol and drugs are the accepted and encouraged social lubricants as well as a means of temporarily escaping stress and anxiety.
» show more
Cindy inspires students to reconsider their perceived expectations about sex, particularly in the hook-up realm. Whether students have been sexually engaged for years or are taking their time, Cindy's perspective will inform and encourage them to make healthier choices moving forward. She also asks them to think beyond the hookups and parties, explaining that so many college students report feeling isolated and lonely, despite being surrounded by people most of each day, having huge contact lists, and maintaining many followers on social media. Cindy encourages students to examine their relationships and to foster more face-to-face relationships.
» show less
Healthy Relationships in a Porn-Saturated Environment – Internet porn has become the most common source of sexual (mis) information and attitudes for teens and college students. Sexual expectations are increasingly skewed under the influence of the most viewed and therefore most accessible porn, which is often violent.
» show more
Cindy has shaped her presentations to address students' widespread confusion and unwillingness to seek guidance from reliable resources by answering the most common questions college students ask about sexuality. By talking about these issues in an open, frank, and funny discussion, Cindy helps students realize the gaps in their knowledge, and brings issues of consent, bystanders and hookups into greater focus.
» show less
Finding Balance With Social Media – Many college students crave intimate connection but lack the time, social skills or courage required to make that happen with a partner. Students commonly report being too busy. As a result they are sometimes more willing to endure surface relationships through the ease and efficiency of social media, which enables people to avoid awkwardness and mask social anxiety in the short term.
» show more
Cindy's presentation combines research and storytelling to help students reflect on how the avoidance of shame, rejection and face-to-face conversation actually delays our social comfort and connections. Ideally, we hope to inspire teens to self-regulate their use of devices. More than ever teens are at the mercy of their Smartphones, and Cindy encourages them to consider the benefits of being device-free for stretches of time each day.
Young people with more face-to-face connections experience less loneliness, depression and anxiety. The research makes it clear that we all need to be more mindful of how we use phones and more selective about when to engage with our phones. Studies confirm that our brain activity calms down significantly when our phones are off and out of sight. Even when a phone is off but in sight, our brains remain active and distracted by the potential interactions and notifications. There is always an app that calls users to engage or check for reactions to posts. Young people have become dependent on frequent feedback and validation. The need to feel relevant is at the core of social media's hold on people of all ages.
» show less
Life After College – Making the transition out of the comfortable, supportive environment of college life can be challenging for many young adults. Navigating a job, a new living situation, loneliness and online dating can be overwhelming.
» show more
Cindy shares tips and strategies on how to maintain a healthy and open mindset while staying true to self. Unresolved or newly developed issues with mental health and addiction tend to magnify for young people after college without access to supportive friends, family and advisors. Awareness of the common setbacks people experience in their mid-twenties, often referred to as the Quarter Century Crisis, can help young people equip themselves with the resources they need to navigate uncertainty and anxiety.
» show less
Videos
Female Pleasure series
| | |
| --- | --- |
| The Clitoris, Part One | The Clitoris, Part Two |
| The Clitoris, Part Three | The Clitoris, Part Four |
Follow this link to see the full Female Pleasure series on YouTube (age-restricted).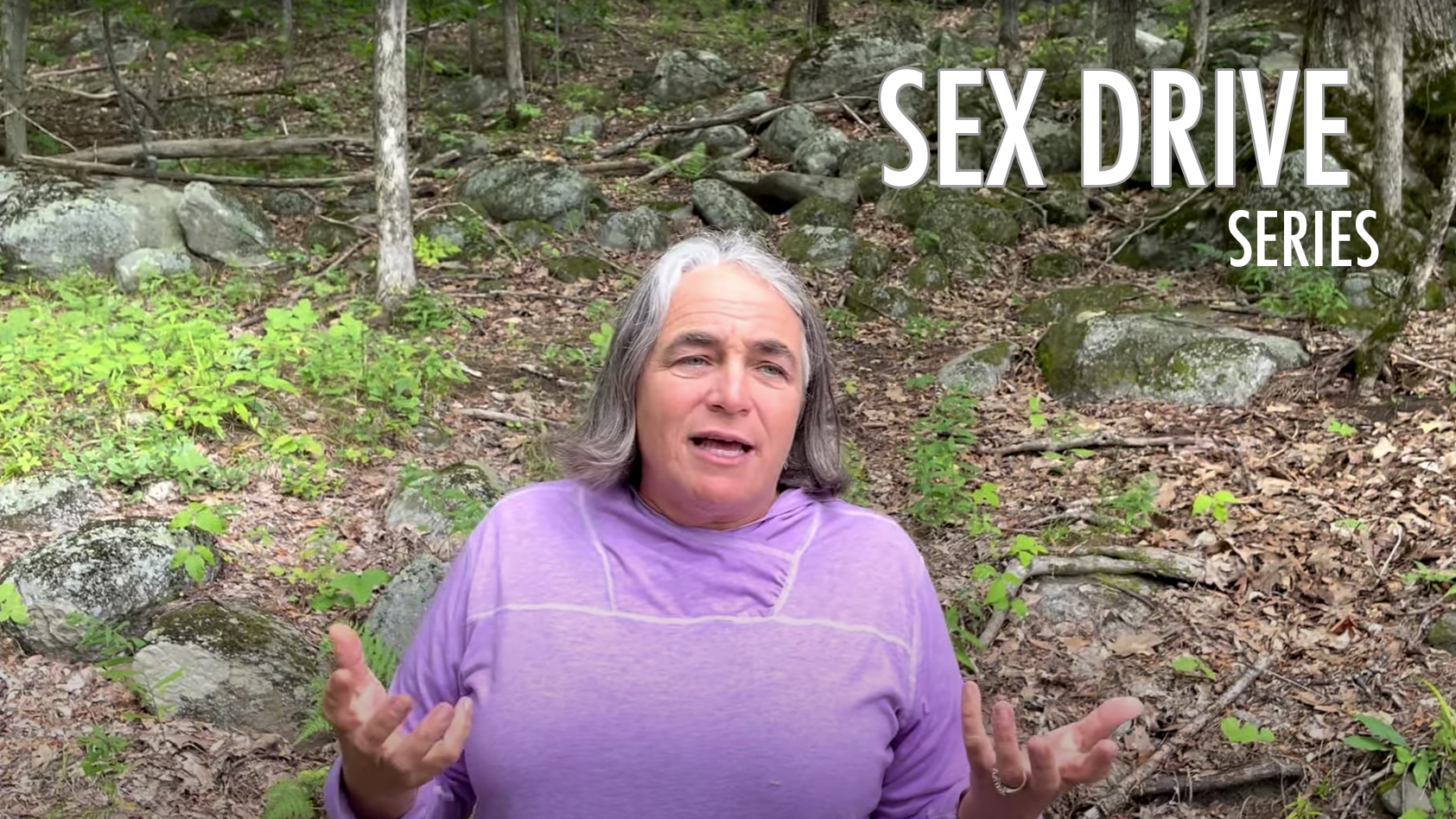 Sex Drive
Follow this link to see the six-part series on YouTube (age-restricted).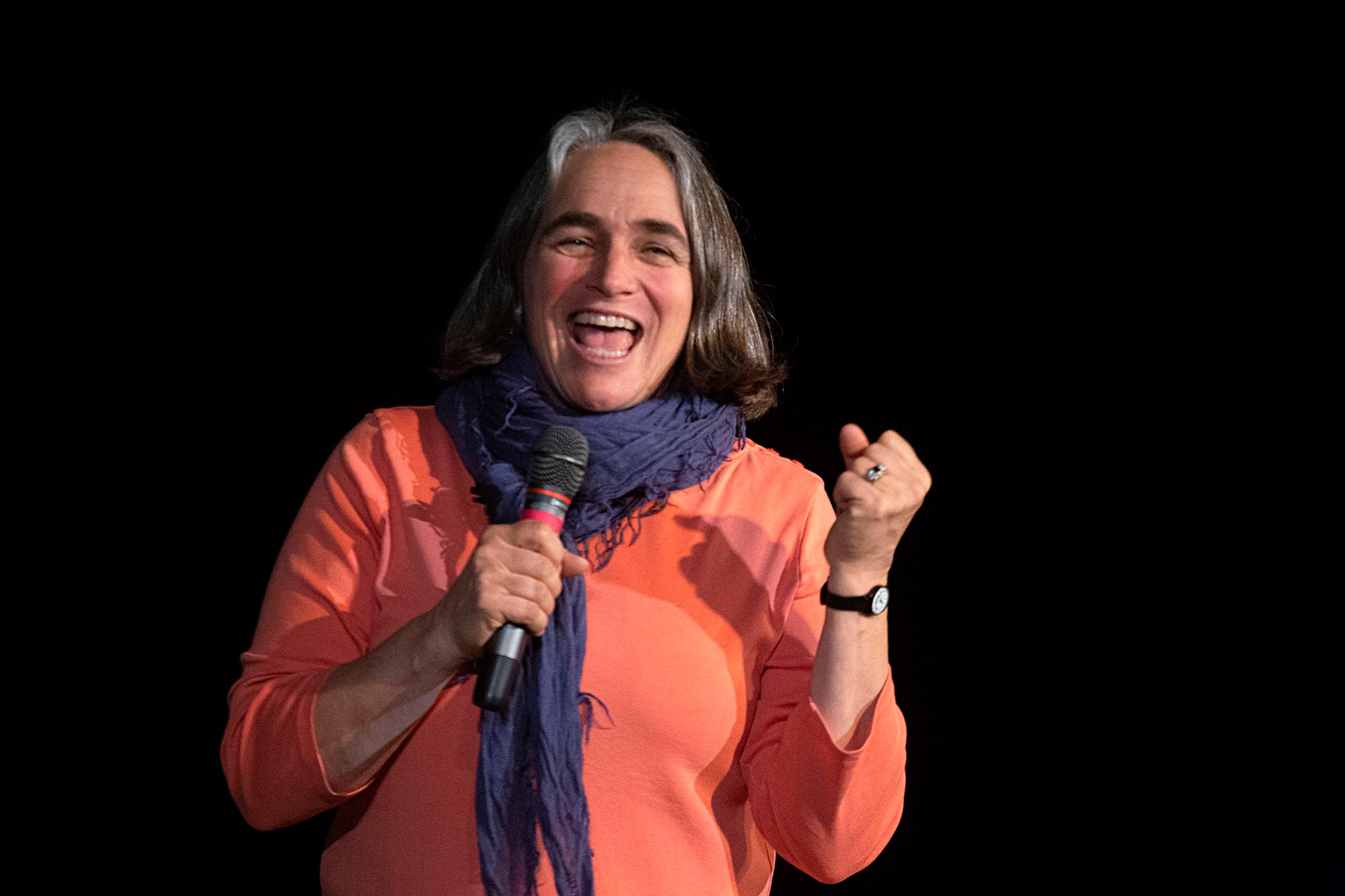 In the Media
Follow this link to read the article 'Let's Talk About It' in the Telluride Daily Planet in Telluride, Colo.
Cindy is interviewed on the Laid Bare with Anonymous X podcast about "Toxic Masculinity" and how parents can help their boys survive in today's culture:
Follow this link to hear Cindy on the Honey Pot by Rose podcast talk about the repercussions of pornography on today's youth and how the ways in which we teach, enjoy, and think about sex have been forever altered as a result of porn.
Cindy speaks with Peter O'Dowd about the date-gone-wrong allegations against comedian Aziz Ansari on the WBUR program Here & Now:
Cindy spoke with Vermont Public Radio about her work with college students on campuses across the country:
Cindy is interviewed on Here and Now about porn, consent and communication with college freshmen:
Follow this link to read the article Hookup culture: Educator and author speaks to young adults on sensitive subject in The Mining Journal in Marquette, Mich.
Recent Speaking Engagements
Bryant University
Champlain College
Coe College
Dartmouth College
Lambda Chi Alpha Stead Leadership Conference
Middlebury College
Northern Michigan University
University of Vermont
Williams College
Testimonials
"Thank you for such an amazing and enlightening experience. Not only did you have everyone laughing the entire time, you addressed some extremely important points and social norms that college students rarely question. I truly feel any college student, regardless of their sexual experience or self-confidence, could relate to many aspects of your presentation." – Female college student, age 21, 2018
"The commitment and passion that you show for your work is truly inspiring. I can't thank you enough for guiding me through the process of identifying how crucial communication is in the art of clitoral stimulation. After learning from your presentation, my sexual confidence has increased dramatically, and I feel as though my partner and I have an entirely untapped potential in bed." – Male college student, age 20, 2021
"Cindy Pierce delivered perhaps the most hilarious, informative and resonant performance I have seen since coming to Dartmouth. Her approach of addressing gender dynamics was neither self-conscious nor combative. She fully engaged everyone in the audience, both male and female." – Keshav Poddar, Dartmouth College, Class of 2014
"Cindy has an uncanny gift of bringing closet subjects about sex and relationships into the open. She educates in a humorous manner. Cindy's presentation is thought provoking and inspires discussion with a message that is not only beneficial to college students, but desperately needed." – Josh Dooley, Dartmouth College, Class of 2006
Cindy participated in a Campus Outreach Services webinar in Fall 2019 for for school leaders and parents as part of the COS for hundreds of schools throughout the US and around the world.
Book
"In Sex, College, & Social Media, Cindy Pierce provides the essential facts high school and college-age kids need in order to have happier, healthier sexual lives. Her approach is exactly right: educating kids about what they're really seeing in the media so they can be more discerning in their consumption, while encouraging involvement in healthy social relationships that are not technology-dependent." — Peggy Orenstein, author of Girls and Sex: Navigating the New Landscape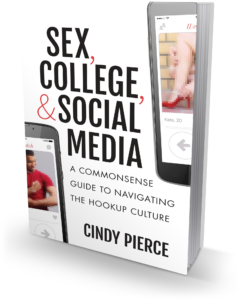 Sex, College and Social Media: A Commonsense Guide to Navigating the Hookup Culture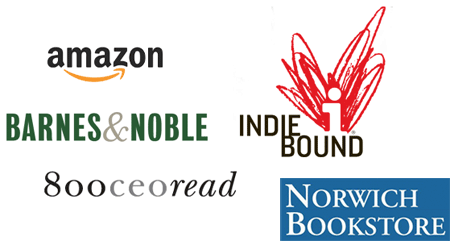 Sex in college has never been simple. And with modern technology, rising rates of sexual assault and STIs, and an ambiguous hookup culture, it is now ever more complex. Sex, College and Social Media: A Commonsense Guide to Navigating the Hookup Culture is a compassionate, funny, and well-researched primer for the modern college student. You'll find information about: how communication makes sex better; ways that porn and the media warp sexual expectations; healthy relationships; STIs and contraception; alcohol and drugs; respectful terminology for all things LGBTQ; expectations for consent; and sexual assault on campus. Sex, College and Social Media provides trustworthy answers for pressing questions about the college social scene, preparing entering freshmen for their new environment and offering supportive guidance through senior year and beyond.