Sexuality Education Essays
"Presentation is everything, and Cindy Pierce hit it out of the park! Her presentation was informative, fun, and funny. But her unique style was absolutely beyond fabulous.  Cindy was truly a treat, and I loved every second of her presentation." – Betsy Brown Braun, Child Development and Behavior Specialist and Author of two best selling books
Parents & Educators
Follow this link to see Cindy's YouTube video (age restricted) "Why we don't teach girls about pleasure" and click here for the second part.
For parents who hope their kids grow up to have a healthy relationship with their body and have healthy sexual relationships as adults, the key is to accept their role as the primary sexuality educators and invest in that long-term goal. Realistically, not every parent is going to step up so educators and coaches need to fill the gaps.
Conversations with children about sexuality should start early and happen often. It is no longer "The Talk," but a series of them. It is important to use correct terminology to discuss body parts by age 3, and the basics of sexuality and intercourse between the ages of 5-7. When they are 8 or 9, continue to review the basics and introduce Internet safety and discuss pornography and puberty. By age 12 children should have a solid understanding of sexuality, including consent, pleasure and safety. Research confirms that kids who are informed with accurate information make healthier choices as teenagers.
It is important to be aware of the layers of stress young people experience when we consider how to best approach our conversations with them. Feeling socially relevant is now a full-time task with phone access 24-7; it is challenging for teenagers to feel they are enough with a device that has a bottomless pit of reminders of how to measure up. Social media creates a world of comparisons. Helping kids recognize and tune into their own inner compass as a guide requires conversations and encouragement to slow down.
Topics
Staying Informed – While it would be nice to have a script for every conversation and situation with our kids that involve sexuality and relationships, the reality is that we have to be informed enough to adapt to questions or unexpected reactions.
» show more
It is also important for kids to see us model that we do not have all the answers and the willingness to admit the need to seek information from reliable resources. Kids are overwhelmed by the onslaught of a cultural tidal wave of messaging; building skills to navigate the relentless exposure and pressures requires the support of Anchoring Adults.
» show less
Being an Anchoring Adult – Our hope as parents or friends of children and adolescents is to become a reliable source of information for students while also maintaining appropriate boundaries. Anchoring adults are usually supportive and available, but sometimes kids have some adults whom they admire from a distance. Either way, adults need to stay aware of their potential to be role models who demonstrate social courage.
» show more
Research has confirmed that teens want to know what their parents and other adults believe and value. If adults don't embrace a role as another voice in young people's minds, the culture will fill that void. Even when young people resist, they are still listening. Staying curious and asking questions demonstrates genuine interest. It is important to remember that even students who are successful socially, academically and athletically, in the arts or elsewhere, experience the high winds of pressure from our society. In order to feel at ease in the world, young people need as much support around them as possible.
» show less
Social Courage – Witnessing other kids and adults demonstrating Social Courage can inspire students to aim for it themselves. It is helpful for young people to recognize Social Courage in others and practice it over time. Most parents and educators hope kids will cultivate authentic relationships with peers and make decisions that align with their own values.
» show more
Adults who model the courage and ability to find their way through awkward situations help instill in kids the belief and expectation that they can do the same . Parents, coaches and educators cannot expect teenagers to speak their minds, address awkward topics and step away from their phones unless they see it happening among the adults around them. Be aware of how your own courage and resilience help young people to develop the willingness to endure the inevitable social consequences of standing alone and speaking their minds.
» show less
The Social Media Long Game – It is important to keep an ongoing conversation with kids about reducing time spent on screens. Despite the attitude and resistance kids show when adults bring it up, it is important to persist. Cindy combines research and storytelling to help students recognize how the avoidance of face-to-face conversations can have an impact on social development. Social media and texting enable, and perhaps even encourage, avoidance of potential shame, rejection and awkwardness, therefore making it more difficult to develop social comfort and healthy personal connections.
» show more
Ideally, we hope to inspire teens to self-regulate their use of devices. More than ever teens are at the mercy of their Smartphones, and Cindy encourages them to consider the benefits of being device-free for stretches of time each day. Young people with more face-to-face connections experience less loneliness, depression and anxiety. The research makes it clear that we all need to be more mindful of how we use phones and more selective about when to engage with our phones. Studies confirm that our brain activity calms down significantly when our phones are off and out of sight. Even when a phone is off but in sight, our brains remain active and distracted by the potential interactions and notifications. There is always an app that calls users to engage or check for reactions to posts. Young people have become dependent on frequent feedback and validation. The need to feel relevant is at the core of social media's hold on people of all ages.
» show less
The Myth of Hookup Culture – Many young people mask their confusion about relationships and sex and rely on the Internet to answer their questions. Hookup culture has become normalized and even glorified through cultural messaging and peer pressure online and off. Young people regularly express the challenges of social and sexual anxiety and the pressure to conform, as well as confusion about what norms are appropriate. Cindy finds that to an overwhelming extent, teens experience direct and indirect pressure from peers to hook up.
» show more
Whether a child is engaged in hookup culture or developmentally years away from puberty, they are immersed in a lot of talk and banter about hooking up by the time they reach middle school. There is a lot of pressure to engage in hookup culture to prove one's social relevance. Adults can help put all kids at ease by pointing out some facts – 53% of boys and 67% of girls between the ages of 12-19 regret engaging in sex as early as they did. Studies by Lisa Wade, author of American Hookup, reveal that 33% college students don't engage in hookup culture, and 48% are indifferent. It is also important for adults to support kids who are unhappy with the choices they have made by ensuring them that they can always rewrite the script moving forward.
» show less
Healthy Relationships in a Porn-Saturated Environment  – Internet porn has become the most influential and pervasive source of information for young people. Sexual expectations are increasingly skewed under the influence of the most viewed and therefore most accessible porn, which is often violent.
» show more
The widespread confusion and unwillingness to seek guidance from reliable resources has shaped Cindy's presentations around the most common questions students ask about sexuality. Cindy believes adults need to understand what young people are watching. By addressing these issues in an open, frank, and funny discussion, adults realize that kids can become desensitized to the disturbing images they may see, which brings issues of consent, bystanders and hookups into greater focus.
» show less
In the Media
Click here to listen to Cindy on The Partnership @drugfreeNH podcast "Building Strong Futures: Proactive Conversations Help Young People Navigate Social Pressures."
Follow this link to read the article 'Let's Talk About It' in the Telluride Daily Planet in Telluride, Colo.
Cindy is quoted in the article "Parents' Guide To Giving The 'Birds And The Bees' Talk" by O.school, a science-based sexual wellness education platform.
Cindy is interviewed on the Laid Bare with Anonymous X podcast about "Toxic Masculinity" and how parents can help their boys survive in today's culture:
Cindy speaks with Peter O'Dowd about the date-gone-wrong allegations against comedian Aziz Ansari on the WBUR program Here & Now:
Cindy spoke with Vermont Public Radio about her work with college students on campuses across the country:
Cindy is interviewed on Here and Now about porn, consent and communication with college freshmen:
Recent Speaking Engagements
LLI New England, Brewster Academy, N.H.
Samuel Morey Elementary School, Vt.
Bay Area Teens Thrive Conference, Jewish LearningWorks, Calif.
Roads to Respect, The Rape Treatment Center, UCLA Santa Monica Medical Center
The Circle Program, N.H.
Lebanon Middle School, N.H.
Parent group – Lincoln, Vt.
Dean's Roundtable, Nobles and Greenough School, Mass.
NCGS NYSAIS Confernece, N.Y.
The Center for Early Education, West Hollywood, Calif.
Dartmouth Co-op PBRN, Stowe, Vt.
Discussing Sexuality With Our Children, Co-presentations with Dr. Michael Lyons, Vt.
Videos
Follow this link to see Cindy's short video (age-restricted) "Why we don't teach girls about pleasure" and click here to see the second part.
Testimonials
"I have been in education for twenty years, and your talk was, by far, the greatest one I have ever seen. Thank you so very much for your candor, knowledge, and humor!" – Julie Donahue, Principal of Samuel Morey Elementary School 
"What a high-energy, meaningful and humorous presentation by Cindy Pierce! She shared important information about developing an inner compass, staying true to one's values, and cultivating supportive and honest friendships in order to make healthy decisions. Our students were engaged because Cindy presented the information through stories that often had the students laughing out loud. After she left, students were asking when she would be back again, which is surely a sign of success. More importantly, the students were talking about her messages regarding being well and 'feeling enough.' She was terrific." – Mary Liscinsky, Dean of Student Life, Loomis Chaffee
"I have been a high school educator for more than twenty years, and the conversations with teenagers about healthy relationships and sexual decision-making have always been difficult. Teachers feel too old and ill-equipped to engage with adolescents on these topics, and so we don't. Cindy Pierce came to Northfield Mount Hermon and showed us the way. Yes, it's awkward and so what? Get into the 'awkward soup,' as she says and talk to the kids. We have no choice. We either fill the void these kids are feeling on these issues or the media will. Her pitch to faculty and students alike was honest, relevant and laugh-out-loud hilarious. She knows the world that teenagers are living in, and she speaks to them where they are. They are shocked and a little relieved to hear an adult speak with such knowledge and truth about these critical issues in their lives. The dialogue she inspired on our campus is no less awkward, but we are in it together in a new and important way." – Nicole Hager, Dean of Students, Northfield Mount Herman School
Cindy participated in a Campus Outreach Services webinar in Fall 2019 for for school leaders and parents as part of the COS for hundreds of schools throughout the US and around the world.
Books
Sexploitation: Helping Kids Develop Healthy Sexuality in a Porn-Driven World
Download a free excerpt of Sexploitation: Helping Kids Develop Healthy Sexuality in a Porn-Driven World.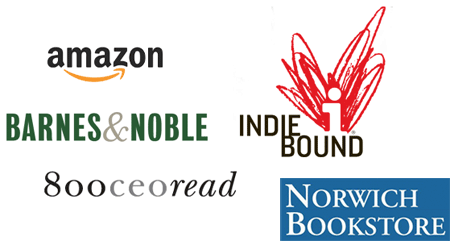 As surprising as it may be to parents, young people today are immersed in porn culture everywhere they look. Through Internet porn, gaming, social media, and advertising, kids today have a much broader view of social and sexual possibilities, which makes it difficult for them to establish appropriate expectations or to feel adequate in their own sexuality.
Even more important, no one is talking to kids directly about the problem. Parents tend to convince themselves that their children are immune to cultural influences, wait until it comes up, or hope schools and pediatricians will address the issues. Educators and doctors may be able to start the conversation but it is fundamentally a parent's job to provide information about sex and relationships early and often to help young people find their way through their social and sexual lives. Delaying the necessary but awkward conversations with their kids leaves them vulnerable. The media, marketers, and porn and gaming industries are eager to step in anywhere parents choose to hold back.
Sexploitation exposes the truth to parents, kids, educators, and the medical profession about the seen and unseen influences affecting children, inspiring parents to take the role as the primary sexuality educator. With more information, parents will gain conviction to discuss and develop values, expectations, boundaries, and rules with their kids. Kids who enter their teens with accurate information and truths stand a better chance of developing an "inner compass" when it comes to sex and relationships, which sets them up for a healthy adulthood.
In her comic and straightforward style, Pierce brings together the latest research with anecdotal stories shared with her by high school and college students in the thick of it. Above all else, her goal is to get people to develop more comfort around those difficult conversations so that kids gain more confidence and courage about drawing boundaries based on their own values not those put upon them.
♦
"In 
Sex, College, & Social Media
, Cindy Pierce provides the essential facts high school and college-age kids need in order to have happier, healthier sexual lives. Her approach is exactly right: educating kids about what they're really seeing in the media so they can be more discerning in their consumption, while encouraging involvement in healthy social relationships that are not technology-dependent."
— Peggy Orenstein, author of Girls and Sex: Navigating the New Landscape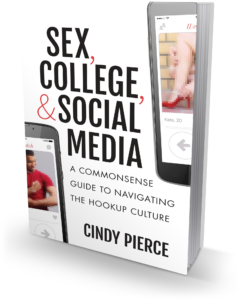 Sex, College and Social Media: A Commonsense Guide to Navigating the Hookup Culture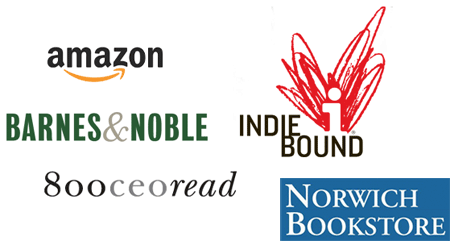 Sex in college has never been simple. And with modern technology, rising rates of sexual assault and STIs, and an ambiguous hookup culture, it is now ever more complex. Sex, College and Social Media: A Commonsense Guide to Navigating the Hookup Culture is a compassionate, funny, and well-researched primer for the modern college student. You'll find information about: how communication makes sex better; ways that porn and the media warp sexual expectations; healthy relationships; STIs and contraception; alcohol and drugs; respectful terminology for all things LGBTQ; expectations for consent; and sexual assault on campus. Sex, College and Social Media provides trustworthy answers for pressing questions about the college social scene, preparing entering freshmen for their new environment and offering supportive guidance through senior year and beyond.
"Like an anthropologist, Cindy Pierce is studying a culture that is forming where social media and adolescence collide.Today's teens are at the center of a perfect storm of coincidence: hormones raging, insecurity and social unease rampant, and no fully developed sense of self or confidence yet in sight. The Internet and social media magnify these struggles, blaring them like a megaphone into the public space. Right in front of us and yet out of sight, where no one can really grasp their magnitude, these changes are affecting the younger generation, many of whom are powerless to resist its clarion call because they lack the tools, insight and confidence to do so. Pierce's insights are substantiated, spot-on and invaluable to any parent, teacher or coach trying to navigate this new terrain." – Parent of three teenagers