Speaking with Athletes
Topics
Athletic Teams and the Fans – In this talk, Cindy uses examples and humor to help student athletes understand how and when to ask for consent, and to act as an engaged bystander. With directness and humor, Cindy explains social courage and why we all need to practice it regularly if we ever hope to intervene when a peer is in danger of committing sexual assault or being targeted by a perpetrator.

» show more
Athletic team membership brings privileges and social status. Athletes are expected to be positive role models. Fans tend to put athletes on a pedestal in their communities. New team members are often the most eager to capitalize on the benefits of perceived greatness, which is often conferred by association and not directly earned. The consequences of positive or negative choices are often magnified for athletes by fickle community members and fans; missteps can be overlooked and forgiven or they can be used to bring an individual or team down. Acknowledging and understanding the role of privilege in how one interacts in a community is an important part of investing in a healthy long-term success of an athlete and their team.
Ultimately, individual athletes will make academic, social or team-related mistakes. The level of impact of that mistake depends on the team's visibility, reputation and role in the community. Upholding the reputation of a team and fulfilling the expectations of fans can be a precarious balance. If a team is not doing well or individual team members make unpopular choices, disappointed fans tend to revoke their support and withdraw the benefits and privileges enjoyed by athletes.
» show less
Social Courage and the Athlete – Using the power of athlete social status and privilege for good. Safe, healthy and satisfying sexual experiences depend on an individual's willingness to communicate openly with a partner. The ability to read social cues is crucial in both giving and understanding consent and helping peers make healthy choices. Relying on social media to facilitate communication can delay development of these important social skills.
Hookup Culture, Pervasive Porn and Athletes – How to tame the toxic mix; Older team members strongly encourage captains, program leaders and speakers like me to address the unspoken social contract of drinking and a normalized hookup culture, especially for athletes on teams with strict policies about not drinking during their competitive season. Other suggestions include academic pressure, mental health and feelings of isolation. Alcohol and drugs are the accepted and encouraged social lubricants as well as a means of temporarily escaping stress and anxiety. Cindy encourages athletes to reconsider their misperceptions and expectations of hookup culture. She sheds light on how young men are confused by the promise social credibility from engaging in hookup culture, yet many report the emptiness of the experience and the desire for more connection with partners.
» show more
Internet porn has become the most pervasive source of sexual information and myth for college students. Sexual expectations are increasingly skewed under the influence of the most viewed and therefore most accessible porn, which is often violent. There is widespread confusion and unwillingness to seek guidance from more accurate, reliable resources. Cindy's presentations focus on the most common questions college students ask about sexuality. By addressing these issues in an open, frank, direct, and funny discussion, Cindy helps students realize the gaps in their knowledge, and brings issues of consent, bystanders and hookups into greater focus.
Athletes, particularly male athletes with a high social status on campus, can be particularly reluctant to seek reliable information, often because it is assumed they are experienced and knowledgeable. This expectation contributes to anxiety and makes it challenging to develop authentic connections.
Whether students have been sexually engaged for years or are taking their time, Cindy's perspective encourages them to make healthy choices moving forward. She also asks them to think beyond the hookups and parties, explaining that so many college students report feeling isolated and lonely, despite being surrounded by friends and teammates most of each day, having huge contact lists, and maintaining many followers on social media. Cindy discusses ways to connect and develop deeper, more authentic relationships.
» show less
Consent – Athletic programs that require Engaged Bystander Education provide athletes of all genders clearer understanding and common language around consent, communication and respect. The aim is to help athletes build courage to intervene when they witness hazing, bullying, sexual harassment and sexual assault. Normalizing intervention could help peers avoid committing sexual assault or being a victim of sexual assault.
» show more
The social contract of partying and sex facilitates the normalization of hookup culture and heavy drinking. Including boys and men in programming focused on consent, respect, relationships, communication and intervention is essential. Athletes are in a position to use their social power to improve the safety of the wider community. Engaging men in decreasing sexual assault can also help break down stereotypes about men and boys.
» show less
In the Media
Cindy speaks with Peter O'Dowd about the date-gone-wrong allegations against comedian Aziz Ansari on the WBUR program Here & Now:
Cindy spoke with Vermont Public Radio about her work with college students on campuses across the country:
Cindy is interviewed on Here and Now about porn, consent and communication with college freshmen:
Follow this link to read the article Hookup culture: Educator and author speaks to young adults on sensitive subject in The Mining Journal in Marquette, Mich.
Testimonials
"Cindy Pierce delivered perhaps the most hilarious, informative and resonant performance I have seen since coming to Dartmouth. Her approach of addressing gender dynamics was neither self-conscious nor combative. She fully engaged everyone in the audience, both male and female." – Keshav Poddar, Dartmouth College, Class of 2014
"Cindy has an uncanny gift of bringing closet subjects about sex and relationships into the open. She educates in a humorous manner. Cindy's presentation is thought provoking and inspires discussion with a message that is not only beneficial to college students, but desperately needed." – Josh Dooley, Dartmouth College, Class of 2006
"Students are still talking about your program. The term 'healthy tribe' really struck students, and they commented on the evaluations that they needed to find a 'healthy tribe' to encourage them to make better decisions…obvious to us, but the term 'healthy tribe' is what made is click with them." – Kimberly Choleqinski, Health Education Coordinator, Old Dominion University
Resources
Resources for all topics:
Sex, etc. – Each year, five million young people visit Sexetc.org, and over 45,000 read their magazine to get honest and accurate sexual health information.
Go Ask Alice! –  The Go Ask Alice! site is supported by a team of Columbia University health promotion specialists, health care providers, and other health professionals, along with a staff of information and research specialists and writers.
Relationships:
Mental Health:
Gender Identity:
Gender Nonconforming and Transgender young people
Cisgender men and those who identify as male
Cisgender women and those who identify as female
Internet Porn:
Female Pleasure:
Book
"In Sex, College, & Social Media, Cindy Pierce provides the essential facts high school and college-age kids need in order to have happier, healthier sexual lives. Her approach is exactly right: educating kids about what they're really seeing in the media so they can be more discerning in their consumption, while encouraging involvement in healthy social relationships that are not technology-dependent." — Peggy Orenstein, author of Girls and Sex: Navigating the New Landscape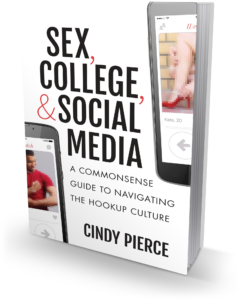 Sex, College and Social Media: A Commonsense Guide to Navigating the Hookup Culture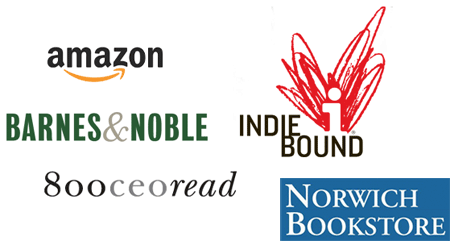 Sex in college has never been simple. And with modern technology, rising rates of sexual assault and STIs, and an ambiguous hookup culture, it is now ever more complex. Sex, College and Social Media: A Commonsense Guide to Navigating the Hookup Culture is a compassionate, funny, and well-researched primer for the modern college student. You'll find information about: how communication makes sex better; ways that porn and the media warp sexual expectations; healthy relationships; STIs and contraception; alcohol and drugs; respectful terminology for all things LGBTQ; expectations for consent; and sexual assault on campus. Sex, College and Social Media provides trustworthy answers for pressing questions about the college social scene, preparing entering freshmen for their new environment and offering supportive guidance through senior year and beyond.
"Like an anthropologist, Cindy Pierce is studying a culture that is forming where social media and adolescence collide.Today's teens are at the center of a perfect storm of coincidence: hormones raging, insecurity and social unease rampant, and no fully developed sense of self or confidence yet in sight. The Internet and social media magnify these struggles, blaring them like a megaphone into the public space. Right in front of us and yet out of sight, where no one can really grasp their magnitude, these changes are affecting the younger generation, many of whom are powerless to resist its clarion call because they lack the tools, insight and confidence to do so. Pierce's insights are substantiated, spot-on and invaluable to any parent, teacher or coach trying to navigate this new terrain." — Parent of three teenagers